BARETTO serves simple food, high quality wine and fantastic cocktails with Italian essence.
In Austin, we value three things above all else; great service, great friends, and a great atmosphere. Every town has a special place where friends, family and coworkers meet after the long day at work, for l'aperitivo. Italy calls this the place il baretto, or il mio baretto. It's the meeting place when somebody comes to visit or is new in town. It's a place where everybody knows each other and there's an easy feeling of being in the company of a long lost friend who has come back home.

At Baretto you enter a place where your friends say "hello" and invite you to come in and share in this great feeling of cameratismo or companionship that all Austinites know and appreciate.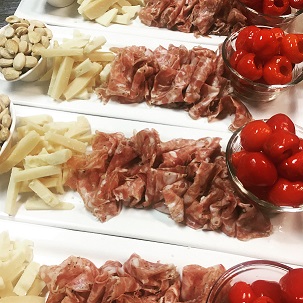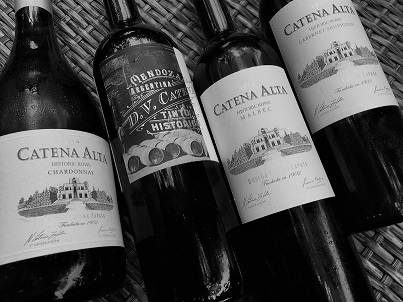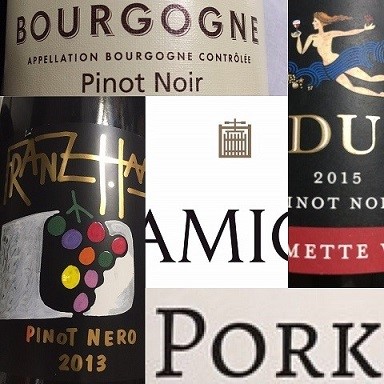 8
SNACK BOWL
Roasted garlic pistachios, mixed nuts, olives
8
4
HOUSE ROASTED MIXED NUTS
4
9
PULLED PORK NACHOS
slow roasted pork with pico, cotija cheese, and salsa's
9
8
CHIPS & DIPS
roasted salsa, guacamole and queso
8
12
BARETTO TRIO
hummus, ahi tuna poke, prosciutto wrapped avocado
12
9
ROAST BEEF PANINI SANDWICH
Sauteed onions, peppers with provolone, potato chips
9
8
CUBAN SANDWICH
Cuban-style port, prosciutto, swiss cheese on ciabatta with chips
8
8
WHITE BEAN HERB HUMMUS
breads, olive tapenade, baby carrots, cucumbers, celery & truffle drizzle
8
10
PROSCIUTTO WRAPPED AVOCADO
garlic olive oil, balsamic reduction, fresh lemon
10
7
ITALIAN WEDDING SOUP
House made meatballs, fresh spinach in a savory broth
7
9
WEDGE SALAD
crisp bacon, blue cheese crumbles, tomatoes, green onions, blue cheese dressing
9
11
PALEO SALAD
Rosemary roasted chicken breast, mixed greens, bacon, onions, lemon & olive oil
11
15
AHI TUNA LETTUCE WRAPS
Fresh tuna tossed in Shoyu sauce with fresh cucumber, onion, sesame seeds, pickled ginger in bib lettuce
15
11
PROSCIUTTO & CAPRESE
prosciutto, tomoato, mozzarella cheese, fresh basil herb oil and balsamic reduction & bread
11
12
SLOW ROASTED PORK TACOS
Pork, cotija cheese, cilantro, red onion, roasted salsa and doñaldo green sauce and chips
12
16
CHARCUTERIE
Charcuterie from Antonelli's, Saucisson Rouge salami, Gin & Juice salami and Copa with olives, pickles, peppers, and breads
16
15
CHEESE
Cheese from Antonelli's, 1655 Gruyere, White sharp cheddar, Brie de Nagis, with nuts, fruit, Walker Texas honey comb and breads
15
26
COMBO BOARD
Cheese & Meats
26
Brick Oven Menu also available to cater in and to-go
12
CORPSE REVIVER #2
Classic cocktail with Hendricks gin, hints of citrus and floral notes, dash of Emerald Absinthe
12
10
THE RISK POOL
Dripping Springs Gin, Creme de Violette, sweetened lime and grapefruit juice
10
12
BARETTO OLD FASHIONED
Woodford RSV Bourbon, spiced simple syrup, pomegranate juice and orange bitters
12
10
AVIATION
Monopolowa gin with flavors of lemon, violet and maraschino
10
11
BARETTO 75
Hendrick's Gin, sparkling wine, fresh cucumber and lemon
11
10
FRENCH MARTINI
Reyka Vodka, Chambord liqueur and pineapple juice
10
12
BLACKBERRY DAQUIRI
Havana rum, sweetened lime juice and fresh blackberries
12
10
TOKI TIME HIGHBALL
Suntory Toki Japanese Whisky, soda and lemon twist
10
12
BARREL-AGED MANHATTAN
Slaughterhouse whiskey, Luxardo Maraschino, Vya vermouth and bitters
12
7
BARETTO LIMONCELLO
House made, Sweet and Strong!
7
11
JACK ROSE
Applejack brandy, lemon and orange juice with house made grenadine
11
11
DOS BESOS
Jalapeno & pineapple infused Bribon tequila, spiced simple syrup and lime juice and black lava salt rim
11
10
JOHN DALY
House made lemonade vodka and iced tea
10
10
MOSCOW MULE
Tito's Vodka, fresh lime and ginger beer
10
6
Convict Hill Oatmeal Stout 8%
6
6
Twisted X Chupahopra IPA 7.5%
6
6
Circle Brewery Rotating Tap
6
5
Infamous Hijack Cream Ale 5.5%
5
5
12 oz Austin Eastcider's Original Cider 5%
5
5
12 oz Live Oak HefeWeizen 5.3%
5
5
12oz Austin Beerworks Pearl-Snap Pils 5.3%
5
5
12oz Hops&Grain The one they call Zoe Lager 5.1%
5
6
12 oz Karbach Rodeo Clown Double IPA 9.5%
6
also available in bottles~
Miller lite, Coors Light, Bud Light, Dos EquisXX
9 glass / 36 bottle
Au Contraire, Chardonnay
Russian River, Sonoma
9 glass / 36 bottle
10 glass / 40 bottle
Clos Pegase, Chardonnay
Mitsuko's Vineyard Carneros, Napa Valley
10 glass / 40 bottle
8 glass / 32 bottle
Rocca Della Macie, Pinot Grigio
I.G.T. Provincia Di Pavia
8 glass / 32 bottle
8 glass / 32 bottle
Borsao, Chardonnay & Macabeo
Campo de Borja, DO Spain
8 glass / 32 bottle
8 glass / 32 bottle
Empire Estate, Dry Riesling
Finger Lakes, NY
8 glass / 32 bottle
8 glass / 32 bottle
Giesen, Sauvignon Blanc
Marlborough
8 glass / 32 bottle
8 glass / 32 bottle
Bieler Pere & Fils, Rose
Coteaux D' Aix-en Provence
8 glass / 32 bottle
7 glass / 28 bottle
Botromagno, Greco & Malvasia
Gravia DOP
7 glass / 28 bottle
10 glass / 40 bottle
Cote Mas Brut Rose, Sparkling Rose
Cremant D'Limoux AOP
10 glass / 40 bottle
7 glass / 28 bottle
Ruffino, Moscato
Asti DOCG,
7 glass / 28 bottle
8 glass / 32 bottle
Chloe, Prosecco
DOCG
8 glass / 32 bottle
9 glass / 36 bottle
Recanati, White Blend
Galilee, Isreal
9 glass / 36 bottle
10 glass / 40 bottle
CS Substance, Cabernet Sauvignon
Columbia Valley
10 glass / 40 bottle
10 glass / 40 bottle
Bodegas Borsao, Garnacha
DO Campo de Borja
10 glass / 40 bottle
8 glass / 32 bottle
Punto Final, Malbec
Mendoza
8 glass / 32 bottle
11 glass / 44 bottle
Roko, Pinot Noir
Gravel Road, Willamette
11 glass / 44 bottle
9 glass / 36 bottle
Chateau De La Chaize, Gamay
Brouilly, France
9 glass / 36 bottle
9 glass / 36 bottle
Sasyr, Sangiovese & Syrah
Toscano IGT
9 glass / 36 bottle
14 glass / 56 bottle
Canvasback by Duckhorn, Cabernet Sauvignon
Red Mountain, Washington
14 glass / 56 bottle
12 glass / 48 bottle
Siduri. Pinot Noir
Willamette Valley
12 glass / 48 bottle
11 glass / 44 bottle
Resign, GSM,
California
11 glass / 44 bottle
12 glass / 48 bottle
Halter Ranch Synthesis, Cabernet Sauvignon
Paso Robles
12 glass / 48 bottle
13 glass / 52 bottle
Trefethen, Merlot
Napa Valley
13 glass / 52 bottle
Sunday and Monday Nights 1/2 Priced Wines on the Bottle List
72
Luca, Chardonnay
Valle de Uco, Mendoza
72
130
Donson, Recolte Brute Rose
Cote de Bar, Champagne
130
82
Schramsber, Sparkling Rose
Mirabelle, North Coast
82
110
Ferrari Perle, Brut Sparkling
Trento DOC
110
50
Malene, Rose
Santa Barbara, California
50
70
Fess Parker, Chardonnay
Ashley's Vineyard Santa Rita Hills
70
69
Claude Riffault, Sauvignon Blanc
Sancerre
69
80
Judge Palmer, Ellis Alden Vineyard Alexander Vly
Sauvignon Blanc
80
100
Perrier-Jouet Grande Brut NV,
Epernay, Champagne
100
107
Domaine J.A. Ferret, Chardonnay
Pouilly-Fuisse AOC
107
100
Rombauer, Chardonnay
Carneros
100
24
Kim Crawford, Sauvignon Blanc Half-bottle
Marlborough
24
72
Mathieu Crochet, Rose
AC Sancerre, France
72
120
Cakebread Cellars, Chardonnay
Napa Valley
120
54
Santa Margherita, Prosecco
Valdobbiadene DOCG
54
65
Resign, Pinot Noir
Russian river Valley
65
100
Patz & Hall, Pinot Noir
Sonoma Coast
100
150
Fess Parker, Clone 115 Pinot Noir
Santa Rita Hills
150
108
Franz Haas, Pinot Nero
Alto Adige
108
75
The Big Easy, Red Blend
Santa Barbara County
75
120
Bodegas CARO, Malbec
Mendoza, Argentina
120
52
Aruma, Malbec
Mendoza Argentina
52
56
Finca Decero, Malbec
Remolinas Vineyard, Agrelo Mendoza
56
86
The Owl & the Dust Devil, Red Blend
Remolinas Vineyard, Mendoza
86
60
Amancaya, Malbec Red Blend
Mendoza, Argentina
60
170
Arcanum, Toscana
Valadorna IGT
170
84
Bon Anno, Cabernet Sauvignon
Napa Valley
84
60
Castle Rock, Cabernet Sauvignon
Napa Valley
60
98
Quilt, Cabernet Sauvignon
Napa Valley
98
78
Austin Hope, Cabernet Sauvignon
Paso Robles, California
78
50
Lava Cap, Cabernet Sauvignon
Ed Dorado, Sierra Foothills
50
80
Jackson Estate, Cabernet Sauvignon
Hawkeye Mountain, Sonoma County
80
56
Treana, Cabernet Sauvignon
Paso Robles, California
56
90
Turnbull, Cabernet Sauvignon
Napa Valley
90
210
Burgess Cellars, Reserve Cabernet Sauvignon
Napa Estate
210
100
Freemark Abby, Cabernet Sauvignon
Napa Valley
100
130
Tate, Merlot
Spring Street Vineyard Napa Valley
130
68
Fess Parker, Syrah
Santa Barbara County
68
128
K Vintners, Syrah
Morrison Lane Walla Walla
128
126
K Vintners, Syrah
River Rock Walla Walla
126
88
Trerose, Sangiovese
Vino di Nobile Montepulciano DOCG
88
140
Cantine Buglioni, Valpolicella
IL Ruffiano DOC Classico Superiore
140
140
Arcanum, Red Blend
Valadorna, Toscana IGT
140
HAPPY HOUR AND DRINK SPECIALS
Every Night Happy Hour 4PM - 7PM Weekly Specials
$5 Wine Features Sunday night 1/2 PRICE WINE Bottles
$5 Well Drinks Monday night 1/2 PRICE WINE Bottles
$1 Off Baretto Craft Cocktails
$1 Off Pints of Draft Beer
$2 Off Kitchen Items
Half-Priced Bottles of Wine Nights
Bottles not offered by the glass are 1/2 off
Sunday & Monday Nights
4:00pm to Midnight
HAPPY HOUR EVERY DAY
4:00 TO 7:00PM
$5 WINE FEATURES
$2 OFF KITCHEN ITEMS
$1 OFF BARETTO COCKTAILS
$1 OFF TAP BEER
$5 WELL DRINKS
Wednesday July 31st
Resign Wine Tasting
Special Guest & Owner Tiffany Resig
Featuring all 5 wines
~Sauvignon Blanc~Rosé~Pinot Noir~~GSM~~Syrah~
All paired with tasting menu
$50 per person
For reservations email us